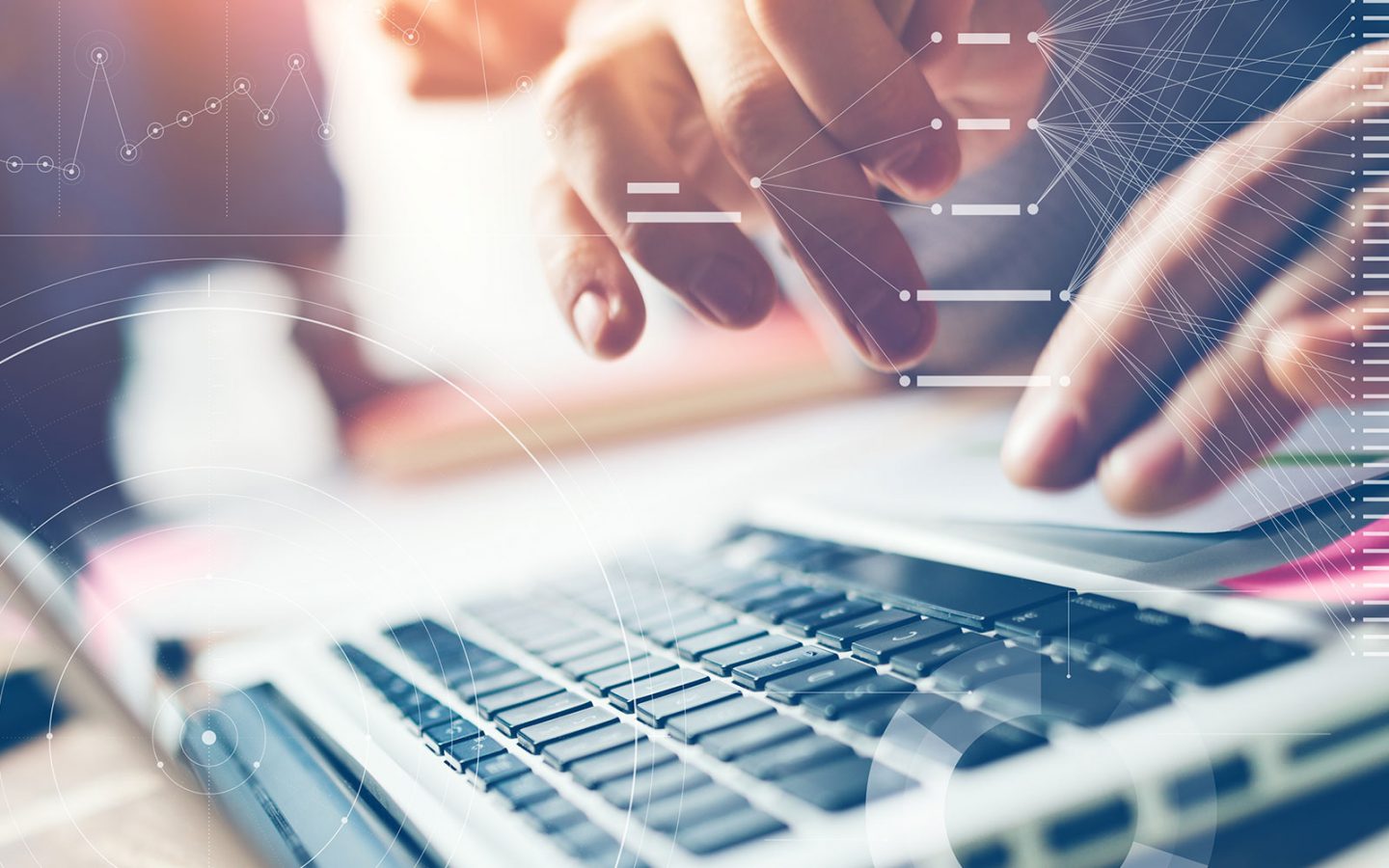 THOSE WHO PLACE THEIR TRUST IN US – AN OVERVIEW OF OUR CUSTOMER PORTFOLIO
Making the most of technologies for a future worth living in – this is something we work on every day for and with our clients. Regardless of whether they want us to market, identify or assess the value of a technology, and regardless of whether they operate in the energy/mobility and smart city, innovative materials and processes, information and telecommunications technology or medical engineering sector – they all have one thing in common: they are among the best in their sector.
ADN Mobility Solutions
Adaphos GmbH
Alanod GmbH
Alstom Holdings SA
Arvato GmbH
Brainlab AG
Covestro AG
Deutsche Telekom AG
Deutsche Post AG
Egon Zehnder International GmbH
Freie Universität Berlin
Heidelberger Druckmaschinen AG
Heraeus Holding GmbH
Iosono GmbH
IPAL GmbH
Krauss Maffei Technologies GmbH
Leibniz Institut for Plasma Science and Technology
Merck KGaA
OMYA AG
Otis GmbH & Co. OHG
Robert Bosch GmbH
SAMAG Group
SARNCAP AG
Secutech GmbH
Nielsen Innovation S.A.R.L
Telia Company AB
Teufelberger GmbH
Association of German Transport Companies (VDV)
Vypii GmbH
Telia Company AB
Telia creates space for innovations together with FLORENUS 
The Telia Company is one of the leading Telecommunication Companies in the world and the biggest mobile phone network provider in Finland, Sweden and Lithuania. The Florenus AG continuously supports the Technology Portfolio Management of the Telia Company. Our experts identify, evaluate and utilise technologies in order to continuously optimize the overall intellectual property portfolio. This way the Telia Company creates over all security and space for new innovations. The Florenus-Experts contribute many years of experience and corresponding know-how in the telecommunications business. In addition, professional in-house partner- and expert-networks are available.
Recently the Florenus AG developed utilisation strategies in cooperation with the Telia Company in the field of 3G / LTE technologies. Owing to the commitment of the Florenus AG, especially on the Asian market, the project was successfully closed resulting in an on-going partnership.
Vypii GmbH
Vypii relies on the "insight" provided by FLORENUS when it comes to IP security and marketing
We are currently providing support to the Berlin-headquartered startup Vypii GmbH, which specializes in the development of augmented reality applications. Founded not all that long ago in 2015, the company has launched a completely new technology for sales promotion and service onto the market. Thanks to this innovative solution, remote communication between salespeople and potential customers reaches a completely new level of flexibility and above all effectiveness.
With its many years of experience, Florenus AG helps clients gain the greatest possible added value from their technologies. An initial description of the developed technology was drawn up together with the pioneers at Vypii. This provided a basis for the evaluation of number of different technology components by selected experts from Florenus. The technological innovation itself and the invention's potential for industrial application in the context of solutions already on the market were thus assessed. In addition, the registration of word and figurative marks – both nationally and internationally – allows the company's USPs to be protected over the long term. The description of the technology for the patent application was prepared by the experts and patent attorneys at Florenus with an eye to successful IP marketing and it now protects any new solutions developed. The management of trademarks and patent applications is also one of the services that Florenus AG provides. By assuming responsibility for coordination between Vypii, the patent attorneys and the corresponding governmental agencies, Florenus increases the chances of success of the respective registration processes.
"Working with Florenus has enabled us to avoid potential intellectual property conflicts when it comes to our technologies." As the project manager of Vypii mentioned.
Increase the added value of your technologies – in a sustainable, innovative and profitable way.
PORTFOLIO MANAGEMENT
"What will we live on tomorrow? Innovations are existential."
Florenus provides one of the leading European telecommunications companies worldwide with advice on commercializing patents and managing technology portfolios. The market no longer forgives timid corporate policy. The consulting services provided focus on developing new business areas that are not yet part of the company's current core business. Priority is being given to intellectual property. The collaboration is based, among other things, on broad industry know-how in the field of innovative telecommunication technologies. People discover things and ask why. At this company employees dream of things and Florenus asks, "Why not?". It is precisely this approach to innovation that makes Florenus AG a crucial player in these dynamic times of ours. Topics such as IoT, 5G, big data, artificial intelligence, etc. are already bringing about disruptive changes in this industry segment. We are ready and able! What Florenus brings to the partnership is not only technological expertise and an extensive network of experts but also outstanding innovation strategy consulting skills. Over the course of almost a decade, Florenus AG has developed the requisite expertise – from conventional licensing activities to highly complex technology transfer projects.

Arvato / Bertelsmann
"What's new?"
Arvarto is a leading international service provider headquartered in Germany and is active in the fields of customer communication, IT systems, financial and logistics services. The company currently employs approximately 70,000 people in over 40 countries, and its history stretches back to Bertelsmann SE & Co. KgaA, a media, services and education group.
Florenus AG is helping Arvato/Bertelsmann put its ideas into practice, i.e. commercializing technologies and intellectual property (patents).
The company has launched a variety of technologies onto market with great economic success and has engaged Florenus AG to provide support. The technologies involved are used in the field of digital rights management. Why choose Florenus as a partner? Florenus is highly competent and has a wide range of expertise. It has already brought numerous transactions to a successful close. It has good contacts and maintains a very good global network in the technology and IP scene.
We are very happy with the results. The team at Florenus worked hard on effectively marketing these technologies. It familiarized itself with the particular characteristics of each technology and the market, identified the key players in this sector and handled the entire marketing process. All communications with the relevant interested parties and the negotiations were part of the overall package.
Florenus succeeded in commodifying Arvato technologies and the project was brought to a successful close.
"Florenus AG is a reliable partner when it comes to commercializing technologies and intellectual property (patents)."
Mr. Konopka, Arvato/ Bertelsmann, Vice President Key Account – Arvato USA LLC
Association of German Transport Companies (VDV)
"Get your ideas off the ground. If you are standing still, you are moving backwards."
The Association of German Transport Companies is a consortium of approximately 500 public transport and rail transport companies throughout Germany. The association was founded in 1991 and has its headquarters in Cologne. Over 500,000 employees rely directly or indirectly on public transport and rail freight transport.
In 2014, the Association of German Transport Companies started working on implementing a nationwide online ticket platform. The aim is to incorporate the transport companies' existing online platforms in the project.
During the initial phase, Florenus was commissioned with conducting a feasibility study, which was completed at the end of 2014 and presented to the members of the association. The study involved evaluating implementation from a technical standpoint and assessing the economic framework. The implementation concept was developed during the second phase, which lasted from August 2016 until June 2017. The aim here was to define the technical concept, draw up a business concept, determine the implementation structure and specify the timetable for implementation. The project also included the development of a coherent communication strategy. Florenus AG assumed overall responsibility for the work performed during this phase. During the third phase, which is still ongoing, communication with the participating transport companies will continue under our guidance.
The association will implement the project in cooperation with the transport companies on the basis of the concept developed and will get the nationwide online ticketing platform "rolling".
"Florenus AG provided us with excellent support during the initial phases of developing a digital business model, which is why we are looking forward to seeing what the future will bring."
Oliver Wolff, General Manager and Managing Director of the Executive Board – Association of German Transport Companies
Human Resources Consulting
"If you want to go fast, go alone. If you want to go far, go together." (African proverb)
We have been helping the international human resources consulting firm, which employees several hundred consultants at more than 60 locations in 41 countries around the world, protect the HR methods, processes and services developed in-house so that the company can continue to successfully set itself apart from the competition. The strategic registration of property rights not only protects the long-term performance of intellectual property, but also enables the company's assets and market share to be protected in the long term by means of trademarks and patents.
In 2016, the human resources consultancy decided to strengthen its own IP by registering trademarks brands and patents. Florenus was commissioned to help the company with this process.
The task involves identifying, assessing and securing means of protecting the company's IP.
Our collaboration with Florenus enables us to keep our market position secure, protect new digital business models and helps us increase the value of our company.
IPR Event
"Stop thinking and just feel!"
In early 2017 Florenus organized, together with one of the leading European telecommunications companies worldwide, an event entitled "Generation IPR (Intellectual Property Rights) Collaboration" in Berlin. Approximately 30 international companies and numerous IPR experts participated in this event.
The event was launched with innovative keynotes on IPR, business models, creativity and innovation presented by well-known speakers. The second day incorporated interactive elements, putting the knowledge gained into practice in workshops. The aim was to use different creative approaches to demonstrate new IPR business models.
How did we come up with the idea for such an event? The following five hypotheses provided the impetus:
Only 1 out of 1,000 innovative ideas are actually implemented. We therefore need a diverse combination of ideas in order to develop successful innovations.
Years of experience in the field of IP has shown us that large and medium-sized companies have countless patents in their portfolios which, like Sleeping Beauty, are just waiting to be "kissed awake by a prince".
We believe that it is the desire for innovation that drives business and science.
There are a vast number of new and alternative business models that incorporate digitalization and are bold enough to implement new technologies, and which also support young and dynamic companies.
Topics of the future like autonomous driving, electromobility and smart homes can only be developed and marketed in collaborative scenarios.
These hypotheses were tested in the workshops. This meant that we, as IP experts, took a closer look at new innovation management tools (e.g. design thinking) and are using what we have learned to develop new IP business models. And lo and behold, an IPR Business Model work group was established. The group will stay in regular contact with the aim of developing new IP business models together based on the results achieved at the event. According to the participants, these "fruits" are very promising and should be further developed.
"The IPR event was inspiring, providing us with helpful new insight into different industries and their IP business models."
DHL GoGreen and Smart Truck Ideation Workshop
Deutsche Post DHL has been offering customers carbon-neutral mail, parcel and express delivery since 2006. Customers who take advantage of the GoGreen delivery services are guaranteed that the emissions generated by the transport, warehousing and handling of their items are fully offset through contributions to internationally recognized climate protection projects around the world. Deutsche Post DHL has transported a total of 2.365 billion climate-neutral shipments in 2013 (previous year: 2.415 billion).
Additionally, the SmartTruck program by Deutsche Post DHL aims to provide radio frequency identification (RFID) and a completely new type of route planning software to navigate tranport vehicles away from inner city traffic jams. In a pilot project developed last year 2013, a number of SmartTrucks were deployed on Berlin's roads enabling Deutsche Post DHL to achieve greater precision in pick-up and delivery.
In this context, Florenus organised an ideation workshop together with DHL with the goal to identifying and developing further technology ideas, which could strengthen DHL's GoGreen and SmartTruck  technology areas.
The ideation workshop was based on a combination of Brainwriting and Brainwalking methodologies:
Collection of new ideas related to identified technology/solution areas or for the whole system
Recommendation from Florenus: identify white spot areas close to strong positive trend areas
Exchange of ideas in order to:
Trigger new ideas derived from others' ideas
Trigger completely new ideas
Combination with Brainwalking, in wich participants are up and moving
Ideas posted around the room for everyone to see and read
Combination of "ideas around the original idea" with "out of the box ideas"
Combination can lead to unconventional and ultimately breakthrough ideas
Furthermore, DHL mandated Florenus AG to commercialize its patent portfolios in the areas of greenhouse gas emissions measurement and transport's route optimization, represent the interest of DHL in selling or licensing such technologies.
DHL RFID Patent Portfolio Analysis
DHL's patent portfolio was analysed based on the list of patents provided by DHL as marketable. By means of a market and technology analysis, as well as of a valuation of the provided portfolio, we came to the common conclusion that 11 patent families could have commercialisation potential. Patent families described different technologies and solutions for the management and monitoring of cargo in logistic systems.
We identified four different possible commercialisation scenarios for the selected portfolio, namely sell, license, technology transfer and trade sale, all of them being economically viable. The regional coverage of the selected portfolio allowed for a commercialisation in Europe, the USA, China or Canada among others, however the property rights derived from the portfolio were especially stronger in Europe.
Additionally to identifying the patent families with potential for commercialisation, an analysis was made identifying the relevant target markets for the commercialisation of the individual families. In this sense, we identified the areas of warehousing, transporting and delivery as the most suitable for our commercialisation purposes. Another goal of the analysis was to allocate the families along the technologies' value chain in the areas of logistics, being as a result of such analysis the RFID tag, optical detectable identifier, reader and middleware technology fields the most relevant ones along the value chain.
Finally, a long list with the potential company targets for the commercialisation campaign was created, which was the basis for the planned commercialisation campaign to be carried out. Priorities for the market approach were agreed together with DHL. The target companies in the long list were divided in three different categories, namely companies in the area of logistics, technology providers and additional potential buyers/licensees not included in these two categories.